Camera
Source: youtube.com/user/marquesbrownlee
Pixel

Camera

In order to have an awesome phone, you need to have an awesome camera. As the UX Lead for the Google Pixel Camera, I strove to design an experience that is simultaneously simple and intuitive, yet powerful and inspiring. I collaborated closely with user research and engineering to launch the project in 2016, and helped set the roadmap for other Pixel devices in years to come.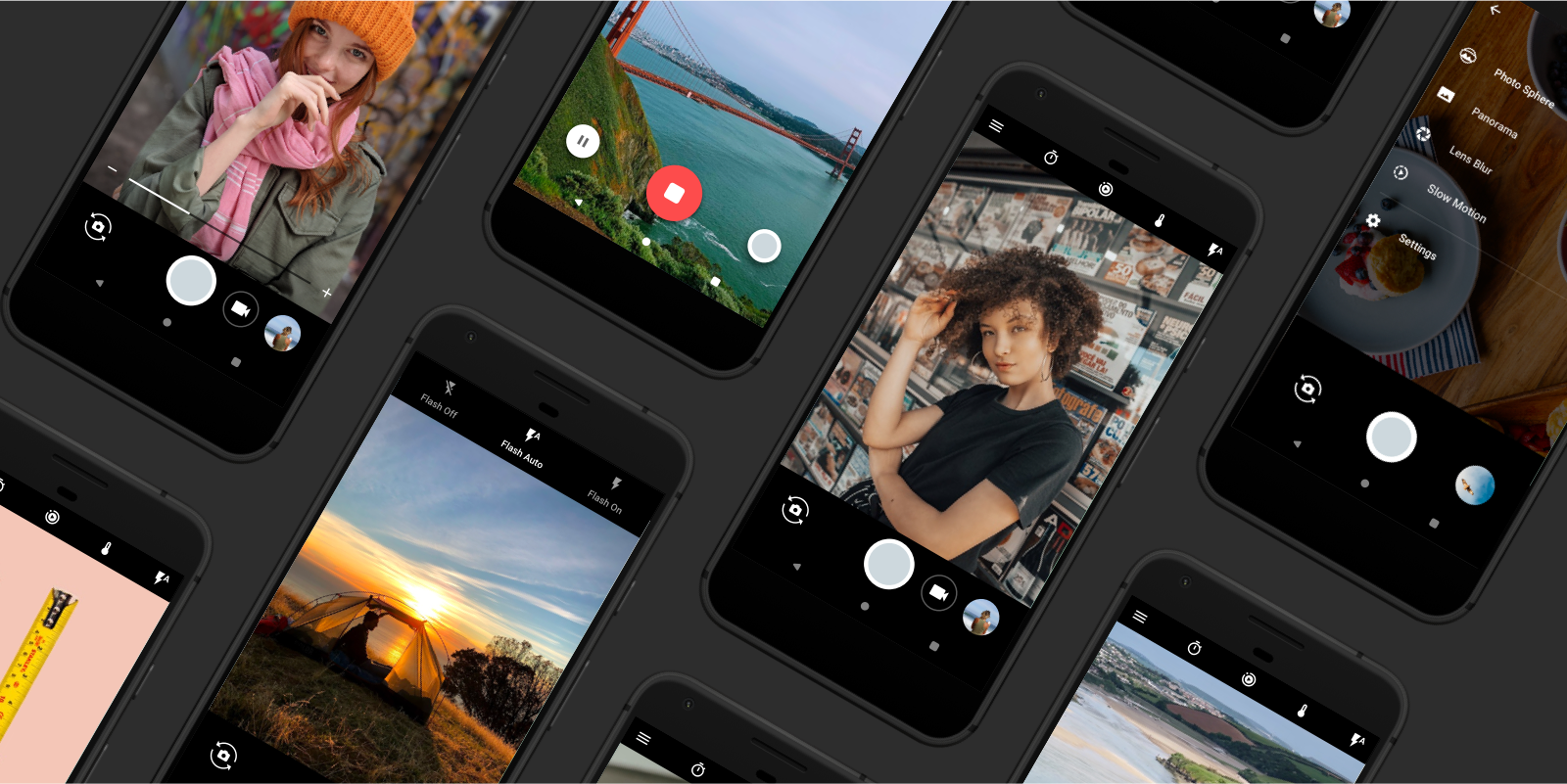 Complete redesign
When I first joined the Camera team, the project was a part of AOSP (Android Open Source Project), rather than designed for a specific device. The interface was elegantly simple, but lacked many of the core features we take for granted today.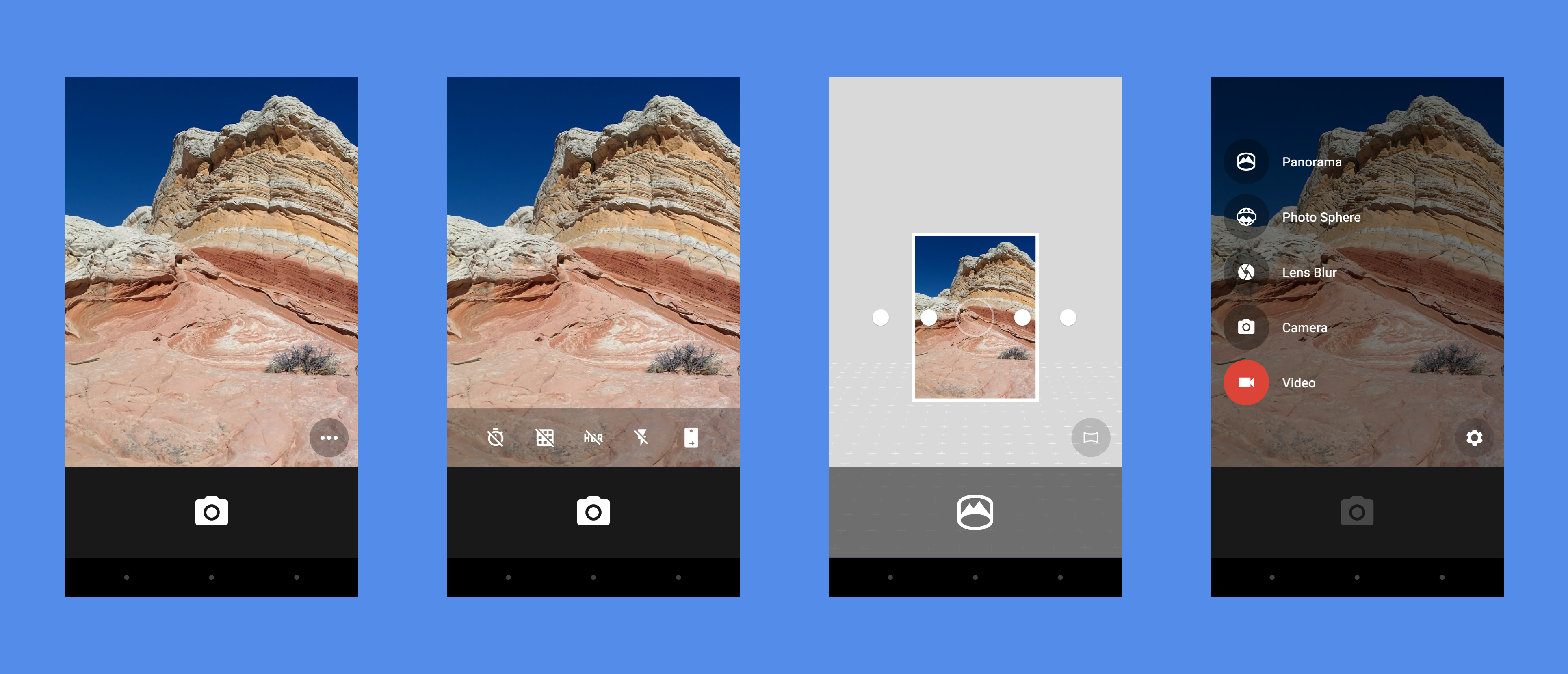 Google Camera Before (2014)
With the upcoming launch of Pixel – Google's first ever phone – we were tasked with totally redesigning the product. We started by creating actionable product principles, then focused on the most impactful aspects of the experience: a more intuitive information architecture, nuanced animations and transitions, as well as a professional yet approachable visual design.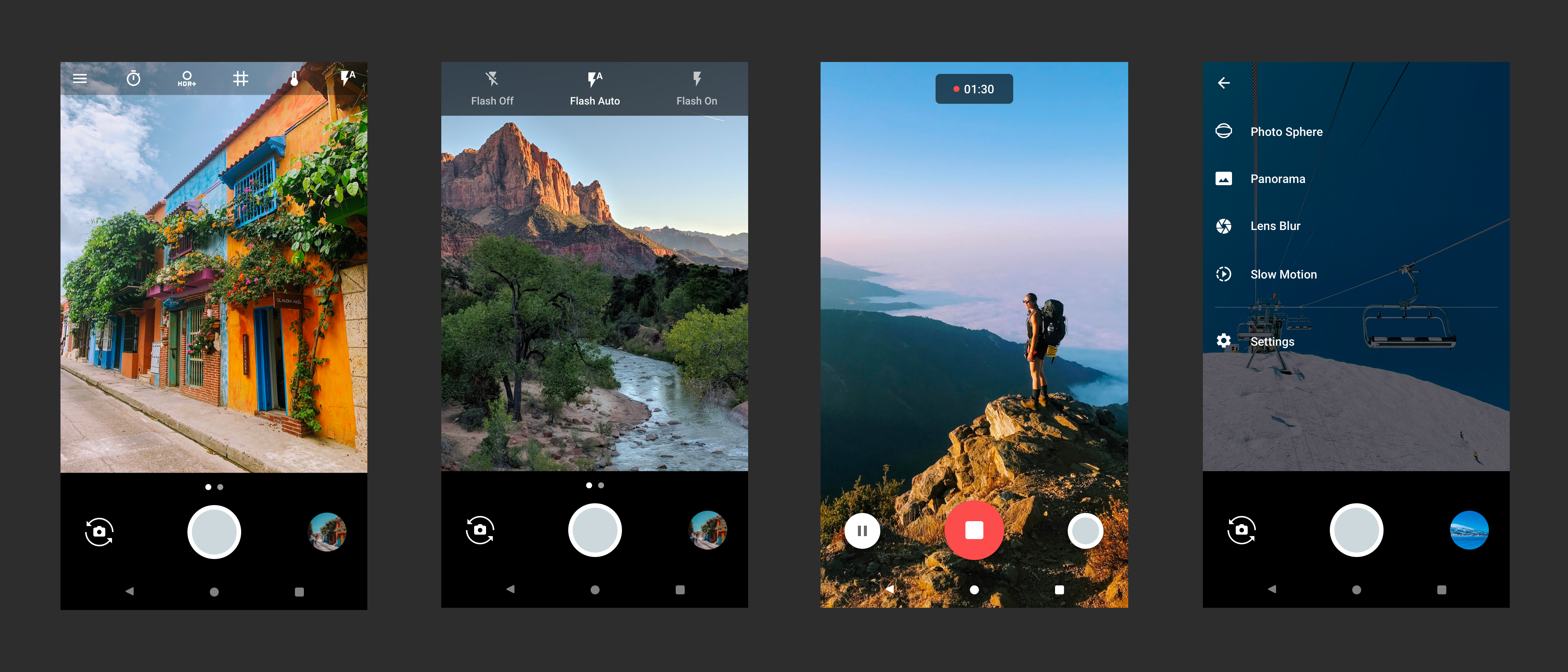 Google Pixel Camera After (2016)
Product Principles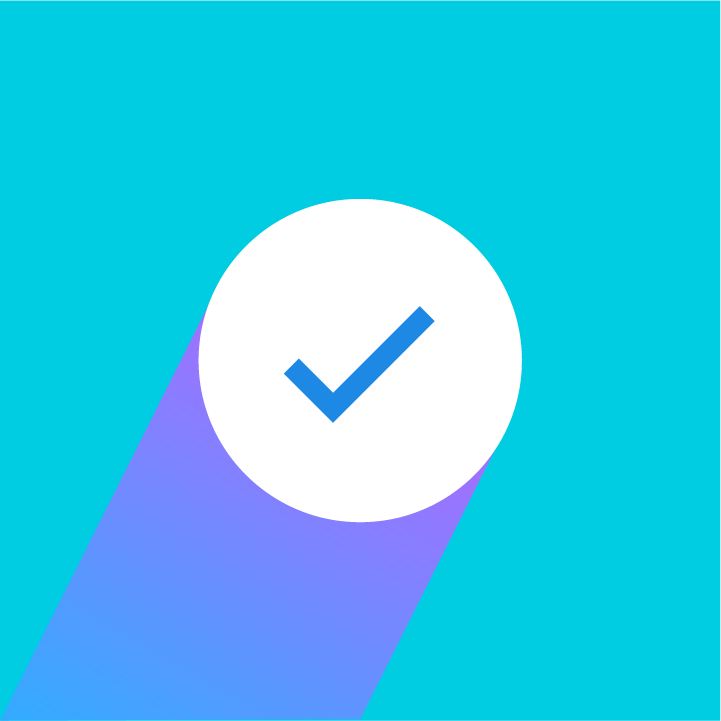 Fast, easy, reliable
It is essential that Pixel be great at the basics. Users should never miss a single moment and fluidly navigate the app without hesitation.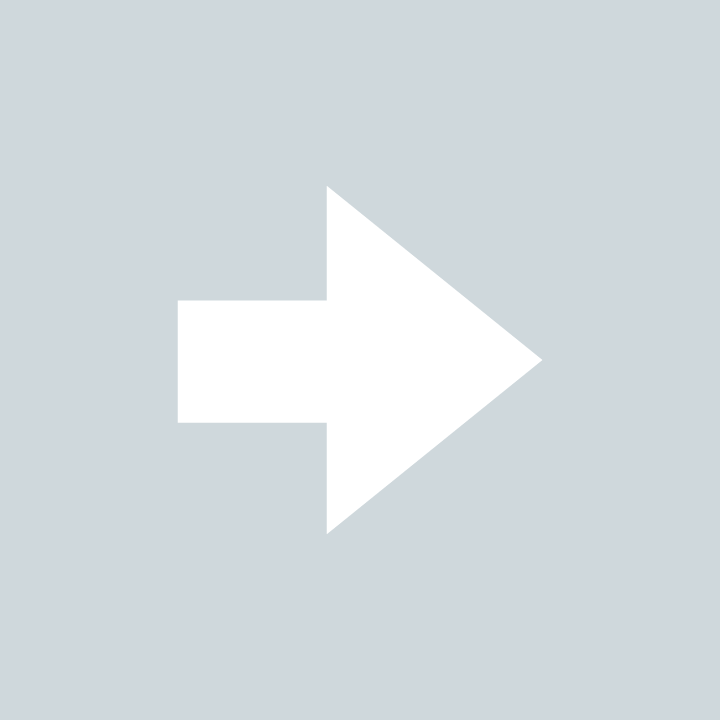 Assistive, yet simple
The Pixel Camera is minimalist and automated when you are living in the moment, but powerful and assistive when you need greater control. Camera avoids taking users out of the moment or missing the scene they're trying to capture. Minimise interface that might distract from essential functions and require little accuracy for interactions.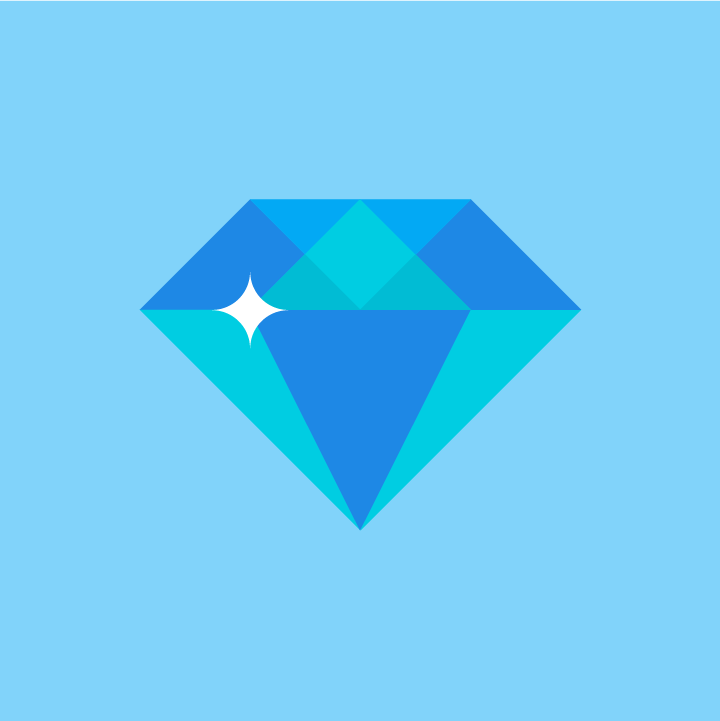 Candid & high quality
The best camera doesn't just take the best technical photo; it captures candid life moments to be treasured forever. Pixel Camera inspires confidence - letting users achieve lots with little effort. With the Pixel Camera, you can capture not just what you see but what you imagine.
.
New Features
Throughout 5 major software releases of Camera, I helped the team launch a large number of core features, including: slo-mo, photo burst, 60fps video recording, video pause, video snapshot, capture options, seamless rotation, Google Photos Integration, tap to autofocus/expose, lock AF/AE, exposure componesation, auto HDR+, grid options, white balance options, zoom slider, double tap power to launch, double twist to switch camera, etc.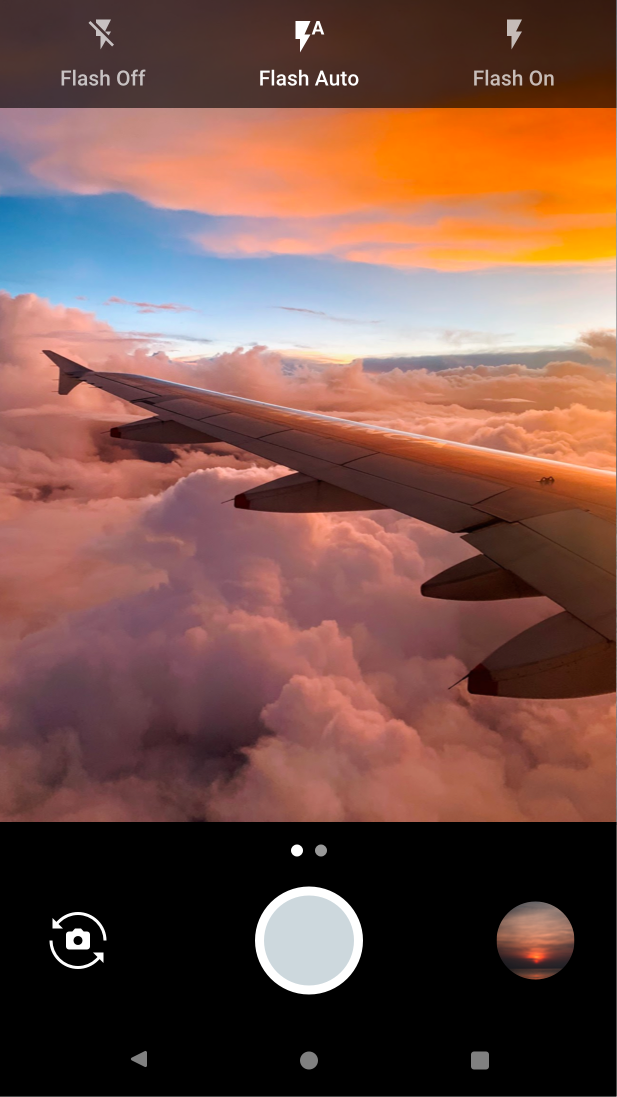 Capture Options (Flash)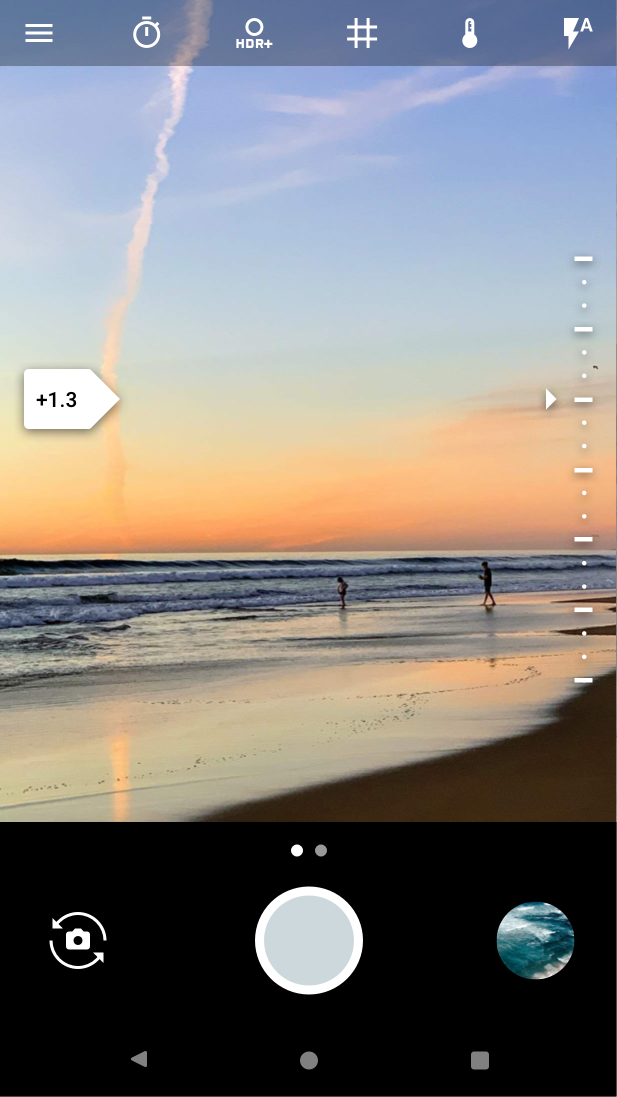 Exposure Compensation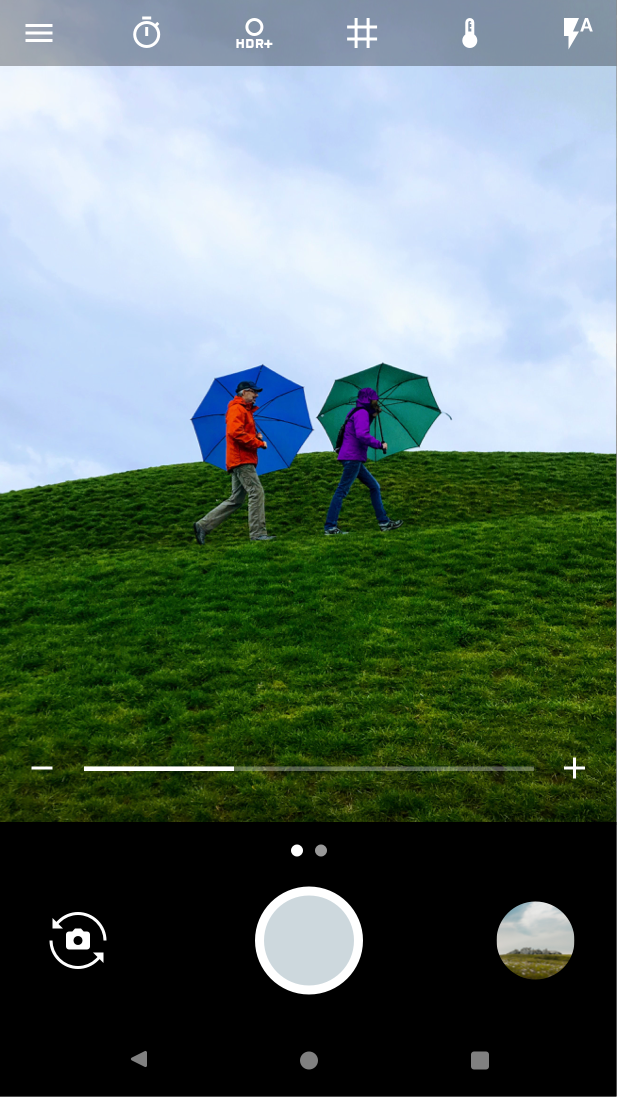 Zoom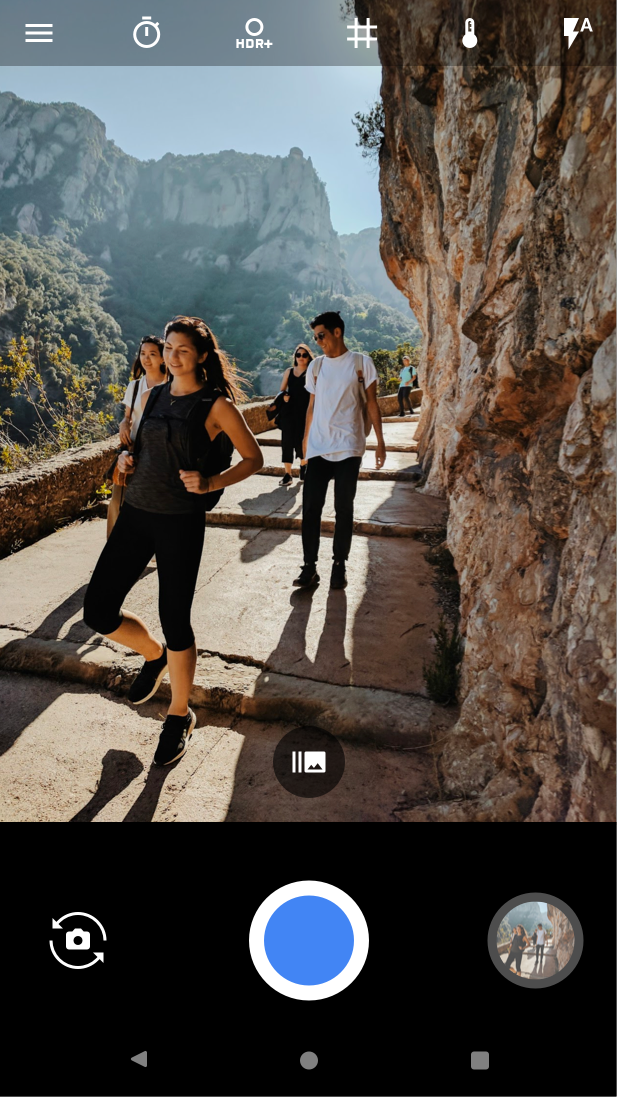 Photo Burst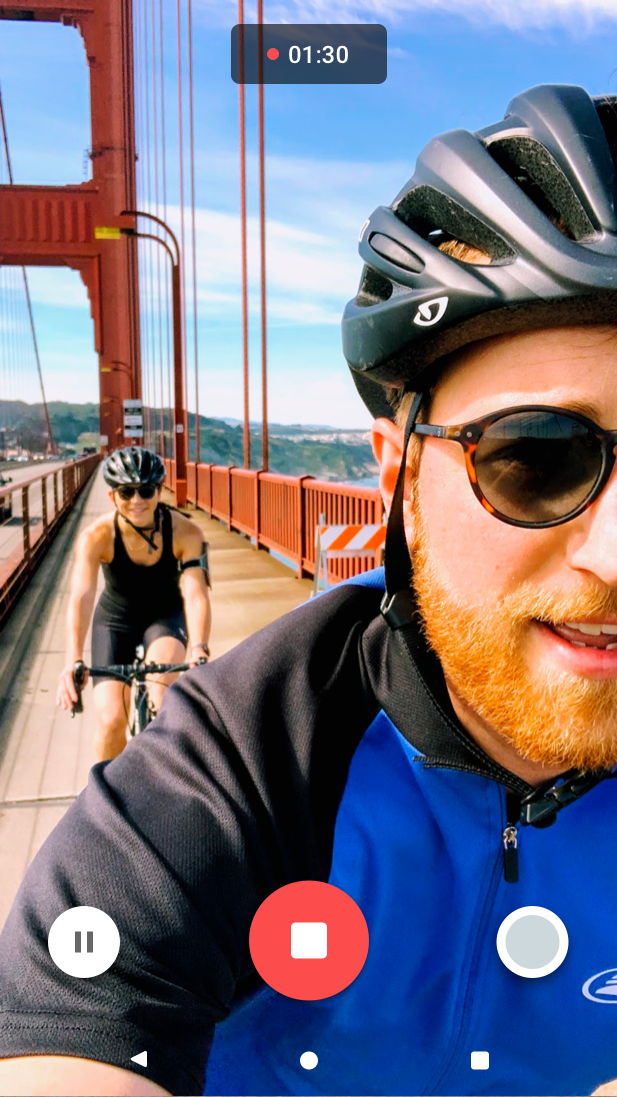 Video (Pause & Snapshot)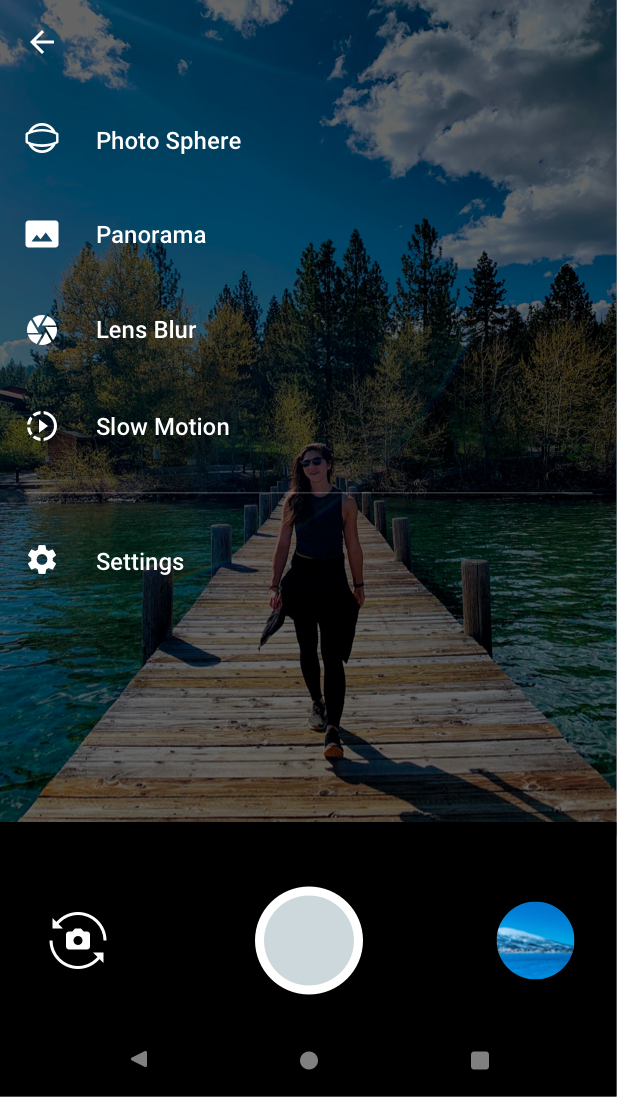 Other Camera Modes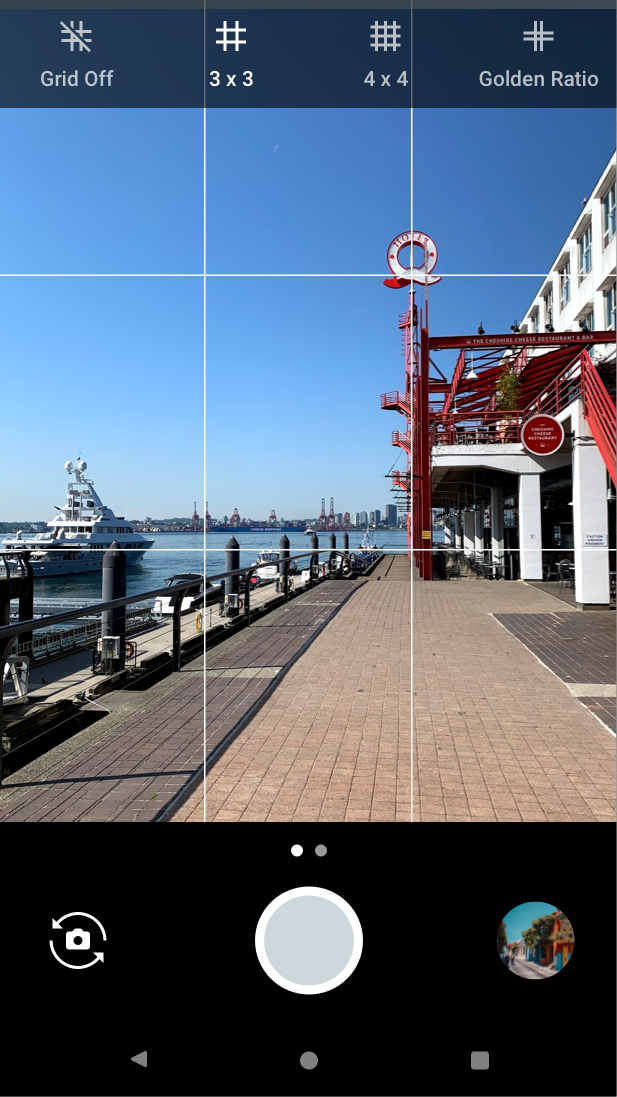 Grids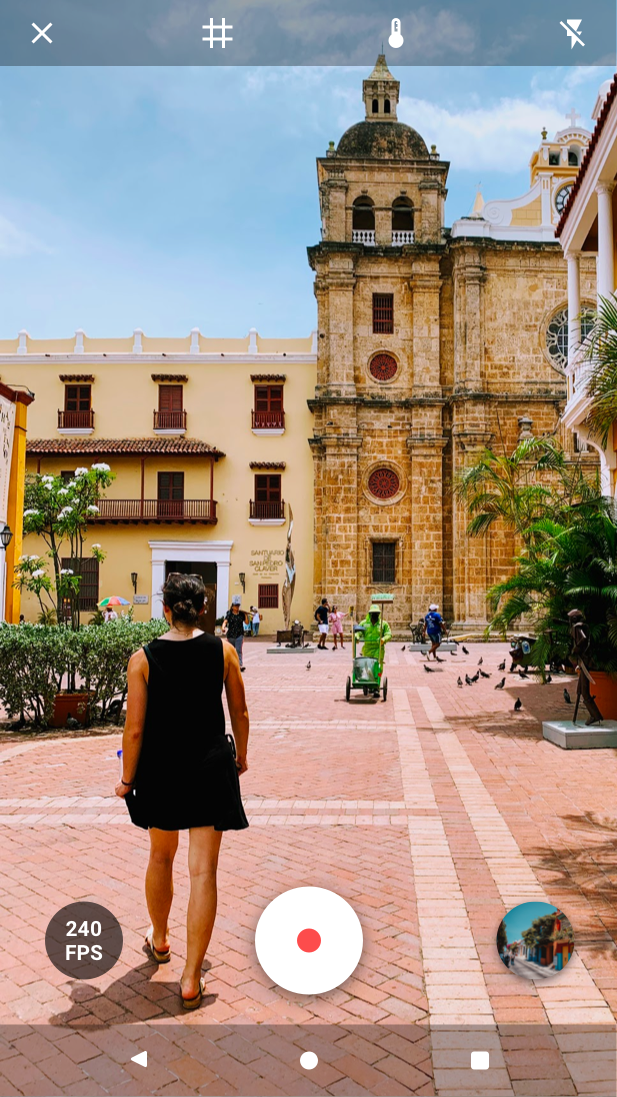 Slow-mo Video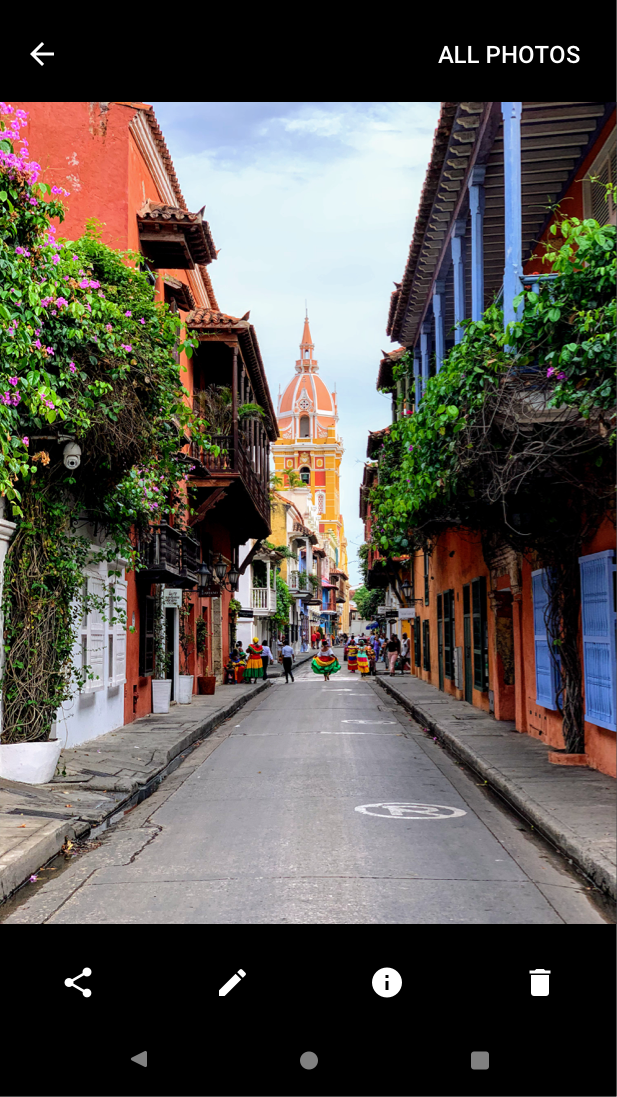 Gallery
Sweat the details
It was important that the Pixel Camera inspired confidence - making users believe they can achieve a lot with little effort. In order to provide this impression, we focused meticously on the little details like microinteractions, animations, and transitions. Feedback is instant, nuanced, and often delightful.
Camera Logo
Finally, I also designed the logo for Camera. The two-tone camera body is a subtle reference to the industrial design of the Pixel devices, as well as traditional SLR cameras. The blue lens mirrors to the pressed state of Pixel Camera's powerful capture button.